Pecan Plantation Golf and Nutcracker Golf and Fitness
Pecan Plantation Country Club   (PPCC)        (817) 573-2641
Pecan Plantation Country Club features a championship 18-hole golf course with scenic elevations, tree lined fairways, bermuda grass fairways and mini-verde greens.  Green fees for PPCC are included in your monthly dues.  The golf pro shop is located at the clubhouse and features a full line equipment and apparel. 
Private carts are allowed on the course and they pay a small monthly trail fee.  You may also rent a cart from the club for your round of golf.
For additional golfing information at Pecan Plantation Country Club, please contact the golf shop at (817) 573-2641.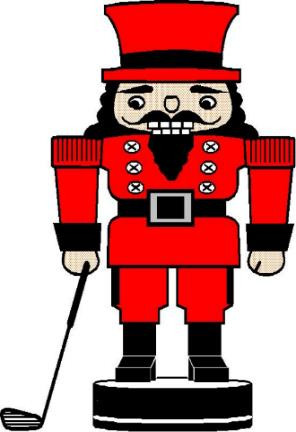 Located within Pecan Plantation Development, Nutcracker is a Member owned Golf Club offering 18 holes of challenging golf designed to captivate you from beginning to end. Beautifully manicured greens and fairways lined with incredible groves of pecan trees, Nutcracker is the ideal course for players of all skill levels.
In addition to golf, Nutcracker offers a state-of-the-art Fitness Center Membership with the latest equipment for your workouts and cardio.
FULL EQUITY MEMBERSHIP
$1,500 Initiation Fee
$260 Monthly Dues
Voting privilege for all decisions regarding Nutcracker
7 day advance tee times
Preferred pricing on Fitness Membership
JUNIOR MEMBERSHIP
$750 Initiation Fee
$150 Monthly Dues
Under 35 years of age
5 day advance tee times
CORPORATE MEMBERSHIP
$2000 Initiation Fee/Unlimited Memberships
Corporate Memberships are available in all categories and are designed for Membership within a corporation or firm. These Memberships are issued in the name of the firm and must be designated to an individual or family. Corporate Memberships will enjoy the same privilege and dues structure as all categories.
Additional Membership Benefits
Unlimited use of practice facilities
15% disc. on clothing merchandise
Access to Member Tournaments & Events
Special guest fee rate for family members
Reduced Fitness Membership
FITNESS CLUB MEMBERSHIP
$150 Initiation Fee
Golf Member:
Initiation Fee Waived
$150 Reinstatement Fee will apply
Additional Fitness Club Benefits
15% disc. Clothing Merchandise
Hours of Operation
Mon – Fri 7am to 8pm
Sat – Sun 7am to 7pm
All Membership Categories Include:
Spouse
Dependents living in the home
25 years of age or under